We are very pleased to have the following people speak at the workshop.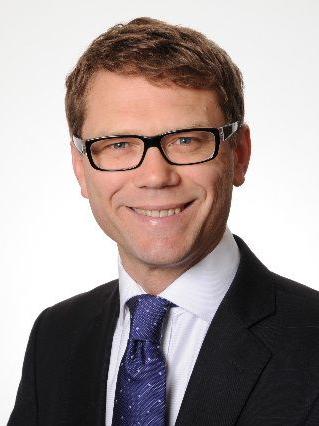 Paul Goldsmith MP
Paul Goldsmith is a National Party List MP, Deputy Chair of the Finance and Expenditure Select Committee and a Member of the Local Government and Environment Select Committee. He holds a Master of Arts in History from the University of Auckland. After working in Parliament as a speech writer and press secretary for three Cabinet ministers, he was a senior consultant for a major Auckland public affairs consultancy. Since 2003 he has built his own business, operating as a business historian and biographer. He has written widely about our country's history, the development of its economy, and its place in the world. In 2007 he was elected an Auckland City Councillor. As a first-term councillor, he was made chair of the Community Services Committee, one of the council's five major committees. He was also deputy chair of the Finance Committee.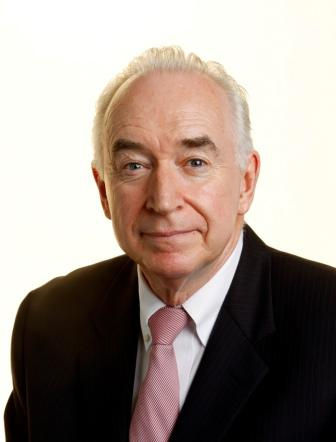 The Honorable Jim McLay
Keynote address
Honourable Jim McLay is currently the New Zealand Permanent Representative to the United Nations in New York. Participants and other invited guests will be extremely fortunate to hear Jim speak on New Zealand's last constitutional crisis and reflect on why a constitution is important for New Zealand's future.
Jim practised as a barrister before being elected as a Member of the New Zealand Parliament in 1975. Until his retirement from politics in 1987 he held, at various times, the positions of Deputy Prime Minister, Leader of the Opposition, Attorney General and Minister of Justice. He received the Queen's Service Order (QSO) for public services (1987) and was made a Companion of the Order of New Zealand (CNZM) for services to conservation (2003).
From 1993 to 2003, Jim was New Zealand Commissioner on the International Whaling Commission; serving three years as Chair of its Finance and Administration Committee (responsible for budget and related issues) and a member of its Advisory Committee (which advises the Commission's Chair and Secretary). He was formerly a member of the Humane Society of United States' International Council of Advisers. He has chaired New Zealand government public policy reviews of wholesale electricity markets, defence funding and financial management, and reform of road funding and management; and also participated in two reviews of New Zealand's accident compensation scheme.
Jim was founder Chair of the New Zealand Council for Infrastructure Development (and, subsequently, its Patron), Honorary New Zealand Chair of the Trans Tasman Business Circle and a New Zealand delegate to the Australian New Zealand Leadership Forum, focussed on the development of a Single Economic Market (SEM) between two countries (and was, for several years, a member of the Forum's New Zealand Steering Committee). From 1998 to 2009, he was Convenor/Chair of the Project Manukau Audit Group, responsible for the environmental and resource management audit of Auckland's Mangere Wastewater Treatment Plant.
Prior to his move to New York, Jim was Executive Chair of Macquarie Group Holdings New Zealand Limited (subsidiary of Macquarie Group, Australia), Chair of Goodman (NZ) Limited (manager of the publicly-listed Goodman Property Trust), Chair of publicly-listed MetLifecare Limited and Just Water International Limited; and was previously a director of several other companies (including Motor Race New Zealand Limited, Neuren Limited and Evergreen Forests Limited) and Chairman of Pharmacybrands Limited.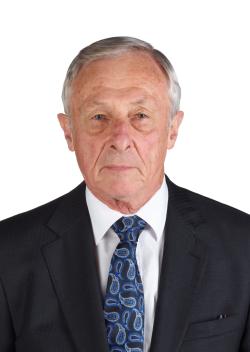 Emeritus Professor John Burrows QC
Professor Burrows, co-chair of the Constitutional Advisory Panel, has had an extensive and prestigious legal career. He has written a leading text on statute law in New Zealand. He has also written on media law and contract law in New Zealand and has contributed to books on tort law and commercial law. Appointed a Law Commissioner in 2007 he led or jointly led Law Commission reviews of the Presentation of New Zealand Statute Law, Privacy, the Official Information Act 1982, Tribunals in New Zealand, and Private Schools and the Law. Professor Burrows was Professor of Law at the University of Canterbury for some 30 years, and served on the Law Commission from 2007. As a barrister of the High Court he specialised in opinion work, and was appointed Queen's Counsel in 2005.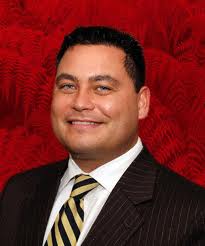 Charles Chauvel
Charles Chauvel is the Shadow Attorney-General, the New Zealand Labour Party's Spokesperson for the Justice sector (including the Ministry of Justice, the Departments of Courts and Corrections, and the Crown Law Office), and its spokesperson on Arts, Culture & Heritage. Since 2008 he has chaired Parliament's Regulations Review Committee and between 2008 and 2011 he chaired its Privileges Committee. First entering Parliament in 2006, he is to date the only person of Pacific ancestry to serve on the front bench of a major political party in New Zealand. Prior to becoming a Member of Parliament Charles was a Crown Counsel in the Crown Law Office before becoming a partner at the Minter Ellison Legal Group. Charles is a member of the Republican Movement of Aotearoa New Zealand and in 2010 introduced a members Bill for a consultative commission followed by a referendum on the New Zealand flag.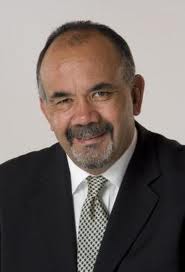 Te Ururoa Flavell
Te Ururoa Flavell belongs to the Ngati Rangiwewehi and Ngapuhi iwi. He was first elected to the House of Representatives as a Māori Party Member of Parliament in September 2005 for the Electorate of Waiariki and was re-elected in the 2008 and 2011 General Elections. Te Ururoa is currently the Māori Party Whip, Member of the Māori Affairs Select Committee, Member of the Business Select Committee and Member of the Standing Orders Select Committee. Prior to becoming an MP, Te Ururoa worked in education, holding leadership positions at all levels of the education sector. He has been a teacher, school principal, CEO of Whare Wananga and an education consultant. Throughout this time he has been involved in education programmes about Te Tiriti o Waitangi and is deeply involved in the settlements process on behalf of his own iwi and Te Arawa whanui. Te Ururoa is a long standing supporter of the Maori civil rights movement.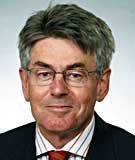 Professor Philip Joseph
Widely considered to be New Zealand's leading constitutional scholar, Professor Philip Joseph is an Associate Dean at the University of Canterbury School of Law. Professor Joseph has written the leading text on New Zealand's constitutional arrangements, Constitutional and Administrative Law in New Zealand, and has published widely in this field. He is a member of the editorial advisory board of the New Zealand Journal of Public and International Law (Wellington), and a contributing editor to the New Zealand Law Review. In 2004, he was awarded the degree of Doctor of Laws in recognition of his research contributions in public law. Professor Joseph is also a consultant to the law firm Russell McVeagh, and has undertaken advisory work for government departments, public bodies, and parliamentary select committees. Professor Joseph will be discussing the critical elements that make up a constitution.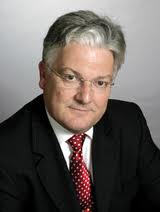 Hon Peter Dunne
Hon Peter Dunne is the leader of the United Future Party and is currently a Minister outside Cabinet in the National-led Government. He has been a Member of Parliament since 1984 and has held a range of portfolios during this time, including Minister of Regional Development, Minister of Internal Affairs, Associate Minister for the Environment and Associate Minister of Justice. Peter Dunne has been the Minister of Revenue and Associate Minister of Health since October 2005 and after the following year's general election he was also appointed Associate Minister of Conservation. From December 2004 to August 2005 he was Chairperson of the Constitutional Arrangements Select Committee established to review New Zealand's constitutional arrangements. The Committee's report identified events of significant development in New Zealand's constitution since 1835 and made three recommendations aimed at improving wider public engagement and understanding of constitutional issues.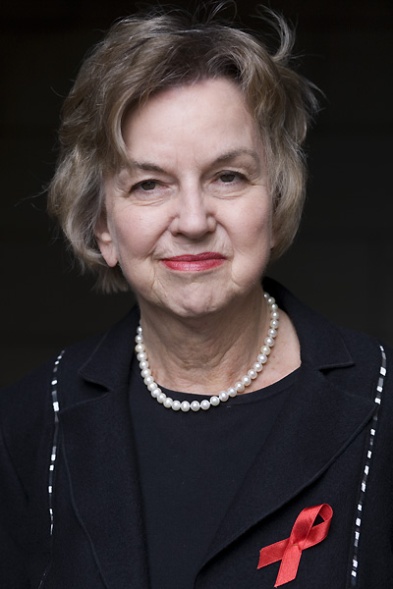 Dame Dr Claudia Orange
Dame Dr Claudia Orange is the Collections and Research Group Director at the Museum of New Zealand Te Papa Tongarewa, a position she took up in July 2009. Prior to this she was Te Papa's Director of History and Pacific Cultures for five years, and she was the General Editor of the multi-volume government project, Dictionary of New Zealand Biography, between 1990 and 2003. She also served as the Chief Historian at the Department of Internal Affairs between 1997 and 2000. Dame Claudia is the recipient of a number of significant honours and awards – in 1993 she was made an Officer of the OBE, and in 2009 she was awarded DCNZM for services to historical research. She has published widely on New Zealand history, race relations, and the Treaty of Waitangi. Her first book, The Treaty of Waitangi (1987) (a second edition was released in 2011), won the Goodman Fielder Wattie Book of the Year Award. Dame Claudia also curated the Te Papa exhibition Treaty 2 U, which tells the story of New Zealand's founding agreement. The exhibition toured Auckland secondary schools, twice toured New Zealand and is still exhibited.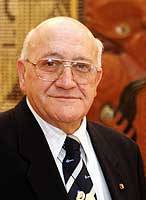 Sir Tipene O'Regan
Ngāi Tahu kaumatua Sir Tipene O'Regan is a co-chair of the Constitutional Advisory Panel. Sir Tipene has extensive academic, governance, Treaty negotiations and Māori leadership experience. From a background in tertiary education he became Ngāi Tahu's chief Treaty claim negotiator. In more recent years he has led debate on developing iwi economic structures and modernising iwi governance models. He is currently the Upoko (traditional head) of one of the 18 constituent regional rūnanga of Ngāi Tahu. Over the past 40 years he has served as a director or trustee of a wide range of commercial and non-profit enterprises in the public, private and Māori sectors. In 2009, Sir Tipene was recognised as one of the Twelve Local Heroes of Christchurch, with a bronze bust of him erected outside the Christchurch Arts Centre.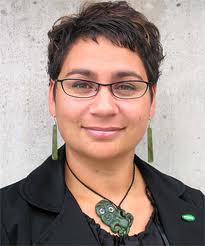 Metiria Turei
Metiria Turei has been a Member of Parliament for the Green Party since 2002 and was elected as Party Co-leader in 2009. Metiria holds the Society, Justice and Maori Affairs portfolios and is a member of the Parliamentary Services Commission and on the Maori Affairs select committee. With a law degree from Auckland, Metiria has previously worked as a lawyer at Simpson Grierson and as an advocate for the unemployed and beneficiaries. She has also previously led campaigns against mining in National Parks, to protect the Mokihinui River, and has fought for greater protection of marine animals and the marine environment.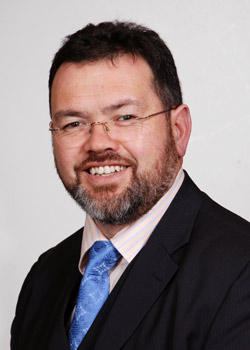 The Honourable Justice Joseph Williams
Justice Joseph Williams is a New Zealand High Court Judge, a position to which he was appointed in September 2008. He holds a Bachelor of Laws from Victoria University (1986) and a Master of Laws with Honours from the University of British Columbia (1988). He was admitted to the Bar in 1988 and employed by Kensington Swan, Auckland, the same year, becoming a partner in 1992. He was a partner in the firm of Walters Williams from 1994 until 1999, before being appointed Chief Judge of the Māori Land Court in December 1999, retaining that position until 2008. He was also the Chairperson of the Waitangi Tribunal. Justice Williams has also held a number of academic roles, and is a leading specialist on Māori legal issues.