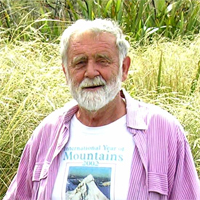 Alan Mark
Sir Alan Mark is one of New Zealand's leading plant ecologists. He first became actively involved in conservation over the raising of Lake Manapouri, and has played a key role in linking science with conservation. He has been president of Forest and Bird, and chair of the Guardians of Lakes Manapouri and Te Anau. Sir Alan is not someone who is afraid of tackling the hard issues, saying that in his time he has 'ruffled quite a few feathers'.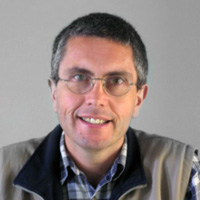 Anthony Cole
Anthony Cole is the kaihautu of Te Puna, the ecological restoration, teaching and research unit of Te Wānanga-o-Raukawa, one of New Zealand's three Māori universities. He has a broad range of research interests, including modelling complex systems, ecological restoration, whole-of-system accounting, trans-cultural research, epistemology, classical history and religion.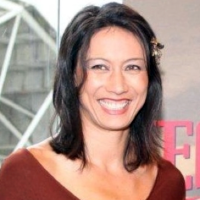 Bernice Mene
Bernice Mene wants to know what you think New Zealand's future should look like. One of this country's best-loved sportspeople, Bernice is a member of the Constitutional Review Panel that over the next two years will consult with the public on their views of New Zealand's constitutional arrangements. Bernice played 78 tests for the Silver Ferns and captained the domestic team the Southern Sting to five national netball championship titles. She is a mother of three, a qualified language teacher, a sports mentor, and has been a sports commentator.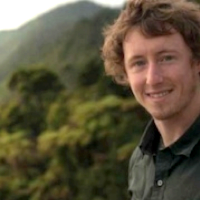 Guy Ryan
Guy Ryan thinks it's an amazing time to be alive, and he's making sure his time is well spent. Entrepreneur, filmmaker and designer, Guy is using his skills to unite the forces of creativity and social change. He is the CEO of Inspiring Stories, a charitable trust that aims to harness the power of storytelling to showcase young people doing great things for their communities. He also co-produced and directed the internationally award-winning film Carving the Future.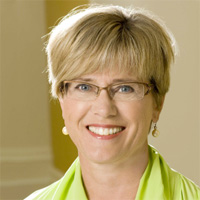 Kerry Prendergast
Kerry Prendergast has had a long career in local body politics. She was elected as mayor of Wellington in 2001 and re-elected in 2004 and 2007. During her time as Mayor, Prendergast instigated the policy of making Wellington the "Creative Capital" of New Zealand.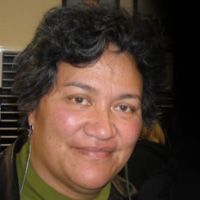 Ema Weepu
"E nkā mana, e nkā reo, e nkā waka, e nkā karankarankatanka o te Ao nei, tēnā koutou kātoa. Te whatu o Poutini, he taonka whakamoe i te whare. He uri ahau o Rakaihautu. Waitaha, Mamoe, Kai Tahu āku Iwi. Ko Eli Tihau Weepu raua ko Catherine Henrietta TeWhe Robinson āku mātua. Ko Ema Roriana Weepu tāku inkoa. "Mā Io mātua kore tātou e manaaki, māna tātou e tiaki, māna anō e tuku iho te rankimarie ki a tātou aianei, ake tonu atu."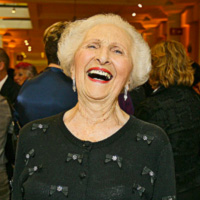 Ruth Gotlieb
Not many people can say they have a library named after them. However, Ruth Gotlieb, Wellingtonian of the Year in 2011, is one such person – an honour that she says made her feel 'about ten feet tall'. She spent 27 years on Wellington city and regional councils, and hospital and harbour boards. She has lent her hand to a number of community groups and charities, having volunteered for Trade Aid, the Wellington branch of the Cancer Society, the Newtown Community Centre, Eva's Attic, and Ronald McDonald House.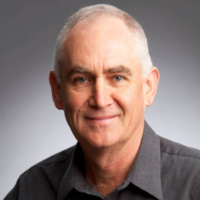 Richard Davidson
Richard Davison grew up in a small rural community in North Canterbury. His first full-time job was with the Rural Bank, followed by two years as a VSA volunteer in the Solomon Islands. He then farmed for 30 years in the Amuri district, North Canterbury, and he is also a registered valuer. Richard is a former Nuffield Scholar, and has held various elected and appointed positions in Federated Farmers, Ravensdown, Landcorp, and AgResearch. He is currently a Hurunui district councillor, and chair of Amuri Health Care Ltd and the Toraja Rural Development Trust, which provides help to farming families in Toraja, Indonesia.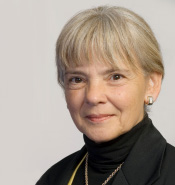 Suzanne Snively
Suzanne Snively is a former partner at PricewaterhouseCoopers in Wellington, and the longest serving US-government-appointed member of the Fulbright New Zealand board. She has served on the councils of both the Wellington Institute of Technology and Whitireia Community Polytechnic, and was appointed to the Health Research Council by Minister of Health Tony Ryall. She is also a former director of the Reserve Bank of New Zealand, and a member of the Institute of Directors and the New Zealand Association of Economists. Suzanne has been awarded both Fulbright and Reserve Bank scholarships, and was one of the 100 women to be awarded a Women's Suffrage medal by the Queen. She is also a Member of the New Zealand Order of Merit and is currently involved with Transparency International.