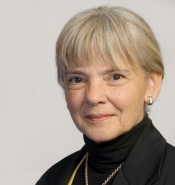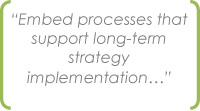 Suzanne Snively
Suzanne Snively is a former partner at PricewaterhouseCoopers in Wellington, and the longest serving US-government-appointed member of the Fulbright New Zealand board. She has served on the councils of both the Wellington Institute of Technology and Whitireia Community Polytechnic, and was appointed to the Health Research Council by Minister of Health Tony Ryall. She is also a former director of the Reserve Bank of New Zealand, and a member of the Institute of Directors and the New Zealand Association of Economists. Suzanne has been awarded both Fulbright and Reserve Bank scholarships, and was one of the 100 women to be awarded a Women's Suffrage medal by the Queen. She is also a Member of the New Zealand Order of Merit and is currently involved with Transparency International.
What three issues facing youth today do you feel particularly strongly about?
The first issue is providing a sustainable future where all people on the planet can co-exist in conditions of well-being.
The second issue is the challenge of providing employment that reflects and engages the range and diversity of talents of youth including creative arts as well as English, math, science and financial literacy.
The third issue is patterning healthy behaviours around conscientiousness, sleep, diet and exercise that motivate youth to live in a manner that leads to quality of life throughout their full life span.
What changes would you like to make to the way New Zealand is governed?
Embed processes that support long-term strategy implementation, which include consideration of a longer parliamentary term, greater separation of the administration and executive roles of the government and promotion of non-partisan parliamentary debate of legislation.
Ensure that during each term of government, all cabinet ministers undertake a two-week induction course focused on their professional development as expected for all other sectors. This would cover good governance practice and the effective performance management of large (public sector) organisations.
What actions, if any, are you planning to contribute to the constitutional review?
Continue my commentary as an economist about the value of strategies that take years instead of months to achieve, patterning the steps required to achieve greater prosperity. While it is possible to build strategies around short-term annual plans, they will be more effective if engagement with them can continue into the medium and long term.
A further aspect of my conversations is the importance of building collaborative and cooperative (reducing siloed) structures where vertical and horizontal integration of public and private sector organisations supports greater export growth and hence larger consumer markets for quality New Zealand production.