The EmpowerNZ project is about engaging with New Zealanders and making sure there is a healthy public debate around issues that affect the country's long-term future. We asked a number of New Zealanders from different backgrounds what they consider important issues for young people and what could be done to encourage engagement with the constitutional review.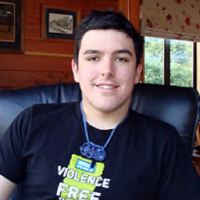 Johny O'Donnell
Johny O'Donnell is a young voice who knows how to turn his words into action. Johny, who hails from Motueka, dropped out of school at age 16 and threw himself into a range of projects that aim to make a difference to the lives of young New Zealanders. He is a founder of Students Against Violence Everywhere (SAVE) and YOUTHinc, and has been a National Ambassador for the New Zealand White Ribbon Day Campaign. Johny now works as an eBusiness Consultant and continues to be a speaker, facilitator and coach for youth engagement.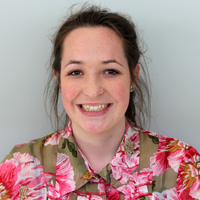 Josie McGuinness
Josie McGuinness attended Queen Margaret's College and although she admits to being a "Wellingtonian at heart" she has only recently returned to the city after completing her first year of study at the University of Otago.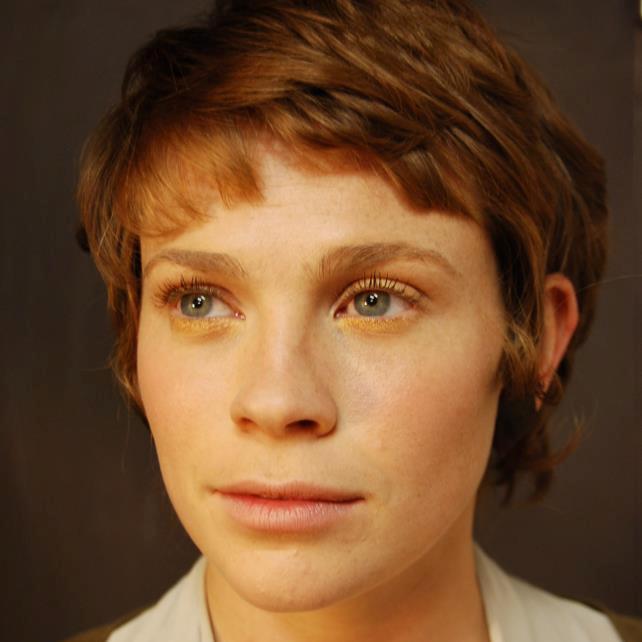 Kate Stone
Kate Stone has an LLB and a BA with Honours in Political Science from Victoria University. To date her general area of research has been in public law, in particular constitutional reform and citizenship participation. In the political science discipline she has also written on regionalism in the Pacific. Currently she is doing an LLM on the use of tikanga to address the disproportionate representation of Māori youth in the criminal justice system.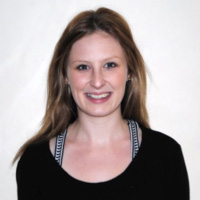 Lisa Bazalo
Lisa Bazalo is heading into her final year of study at the University of Otago. She is studying towards an LLB and a Bachelor of Science in Land Planning and Development. She has worked for the Sustainable Future Institute during her summer holidays for the past five years.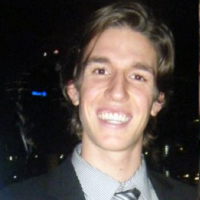 Louis Chambers
Louis Chambers has flown across the world to try and make New Zealand a better home for future generations. In 2010 he represented New Zealand at the Copenhagen climate negotiations, and he is a member of Generation Zero, a movement that seeks to unite young people around a vision of a zero carbon New Zealand. Originally from Hawke's Bay, Louis now studies law at Otago University. He is an Australian Law Students' Association mooting champion and a reserve for the New Zealand Universities debating team.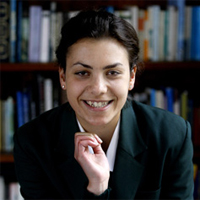 Maria English
Maria English is a second year Politics, Psychology and Sociology student at Cambridge University, England. She is studying on a Girdler's Scholarship for NZ undergraduates and hopes to return home to Wellington after completing her degree.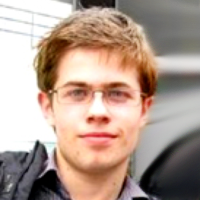 Morgan Watkins
Morgan Watkins wants to use civic participation to make a difference in his community. He is a Wellington City Youth Councilor, a member of the Ministry of Youth Development's Youth Advisory Group, and participated in the 2011 New Zealand Model United Nations. Morgan enjoys writing, reading and grabbing a coffee with friends on Friday nights at Wellington establishment Fidel's.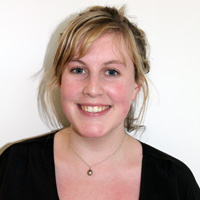 Penny Garty
Penny Garty has just completed her third year of study at the University of Otago studying towards a Bachelor of Commerce majoring in Accounting.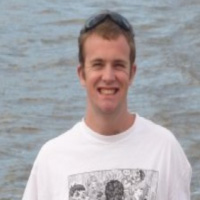 Vincent Schumacher
Vincent Schumacher is a fourth year student at the University of Otago studying towards an LLB and BA in politics and philosophy.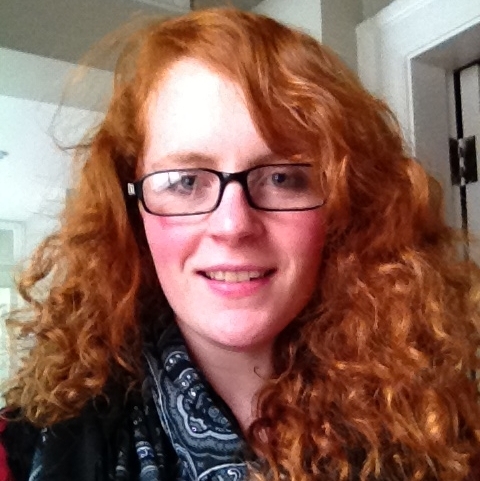 Niki Lomax
Niki graduated last year from the University of Otago with a BA(Hons) in History and Politics. Niki wrote her dissertation on the New Zealand Green Party's electoral strategy since 1990, and has since co-authored a journal article for Environmental Politics on the Greens' electoral success in 2011 with Otago lecturer and political commentator, Dr. Bryce Edwards. She has also studied environmental politics in Europe, while on exchange at the University of Glasgow in 2010. Niki moved to Wellington in March and is currently working as a Research Analyst at the McGuinness Institute.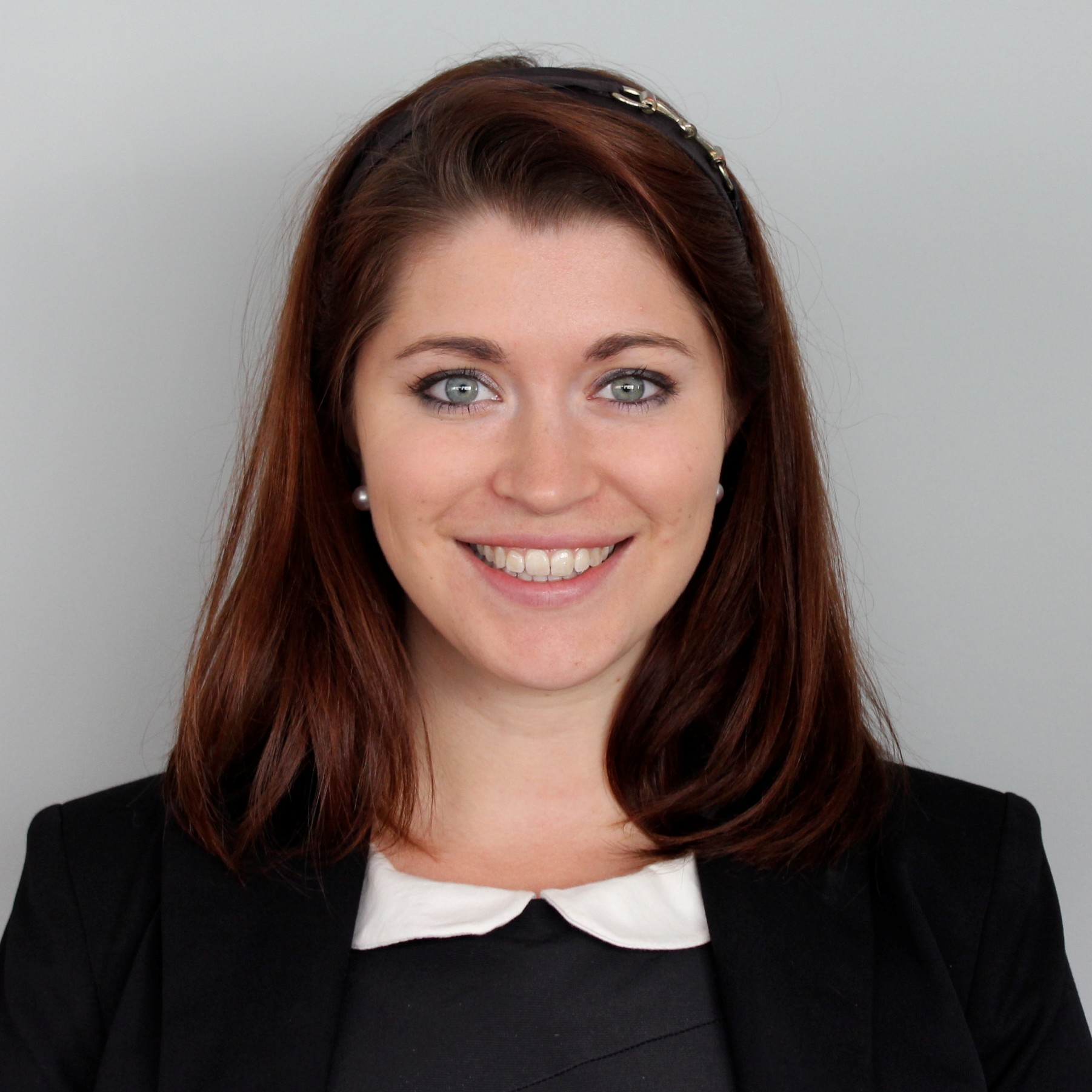 Lydia Nobbs
Lydia joined the McGuinness Institute in April 2012 having recently completed her studies at Victoria University and on exchange last year at Groningen University in the Netherlands. She holds a Bachelor of Laws and a Bachelor of Arts, majoring in Political Science and International Relations. Lydia will be undertaking her Professional Legal Studies course alongside her work at the Institute. Her main area of responsibility will be Project Constitutional Review which examines the processes and outcomes of the current constitutional review and aims to encourage youth participation through the Project Empower. Whilst studying she has been involved in student body organisations and has undertaken a summer clerkship at an Auckland law firm.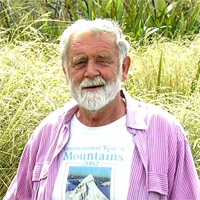 Alan Mark
Sir Alan Mark is one of New Zealand's leading plant ecologists. He first became actively involved in conservation over the raising of Lake Manapouri, and has played a key role in linking science with conservation. He has been president of Forest and Bird, and chair of the Guardians of Lakes Manapouri and Te Anau. Sir Alan is not someone who is afraid of tackling the hard issues, saying that in his time he has 'ruffled quite a few feathers'.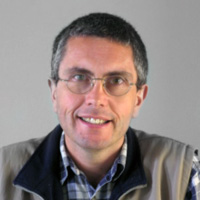 Anthony Cole
Anthony Cole is the kaihautu of Te Puna, the ecological restoration, teaching and research unit of Te Wānanga-o-Raukawa, one of New Zealand's three Māori universities. He has a broad range of research interests, including modelling complex systems, ecological restoration, whole-of-system accounting, trans-cultural research, epistemology, classical history and religion.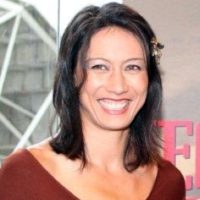 Bernice Mene
Bernice Mene wants to know what you think New Zealand's future should look like. One of this country's best-loved sportspeople, Bernice is a member of the Constitutional Review Panel that over the next two years will consult with the public on their views of New Zealand's constitutional arrangements. Bernice played 78 tests for the Silver Ferns and captained the domestic team the Southern Sting to five national netball championship titles. She is a mother of three, a qualified language teacher, a sports mentor, and has been a sports commentator.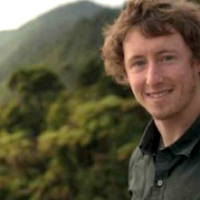 Guy Ryan
Guy Ryan thinks it's an amazing time to be alive, and he's making sure his time is well spent. Entrepreneur, filmmaker and designer, Guy is using his skills to unite the forces of creativity and social change. He is the CEO of Inspiring Stories, a charitable trust that aims to harness the power of storytelling to showcase young people doing great things for their communities. He also co-produced and directed the internationally award-winning film Carving the Future.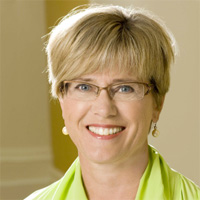 Kerry Prendergast
Kerry Prendergast has had a long career in local body politics. She was elected as mayor of Wellington in 2001 and re-elected in 2004 and 2007. During her time as Mayor, Prendergast instigated the policy of making Wellington the "Creative Capital" of New Zealand.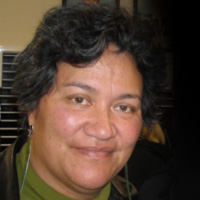 Ema Weepu
"E nkā mana, e nkā reo, e nkā waka, e nkā karankarankatanka o te Ao nei, tēnā koutou kātoa. Te whatu o Poutini, he taonka whakamoe i te whare. He uri ahau o Rakaihautu. Waitaha, Mamoe, Kai Tahu āku Iwi. Ko Eli Tihau Weepu raua ko Catherine Henrietta TeWhe Robinson āku mātua. Ko Ema Roriana Weepu tāku inkoa. "Mā Io mātua kore tātou e manaaki, māna tātou e tiaki, māna anō e tuku iho te rankimarie ki a tātou aianei, ake tonu atu."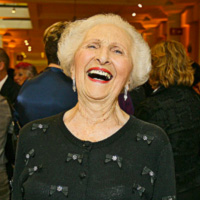 Ruth Gotlieb
Not many people can say they have a library named after them. However, Ruth Gotlieb, Wellingtonian of the Year in 2011, is one such person – an honour that she says made her feel 'about ten feet tall'. She spent 27 years on Wellington city and regional councils, and hospital and harbour boards. She has lent her hand to a number of community groups and charities, having volunteered for Trade Aid, the Wellington branch of the Cancer Society, the Newtown Community Centre, Eva's Attic, and Ronald McDonald House.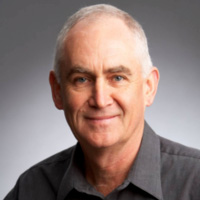 Richard Davidson
Richard Davison grew up in a small rural community in North Canterbury. His first full-time job was with the Rural Bank, followed by two years as a VSA volunteer in the Solomon Islands. He then farmed for 30 years in the Amuri district, North Canterbury, and he is also a registered valuer. Richard is a former Nuffield Scholar, and has held various elected and appointed positions in Federated Farmers, Ravensdown, Landcorp, and AgResearch. He is currently a Hurunui district councillor, and chair of Amuri Health Care Ltd and the Toraja Rural Development Trust, which provides help to farming families in Toraja, Indonesia.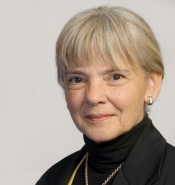 Suzanne Snively
Suzanne Snively is a former partner at PricewaterhouseCoopers in Wellington, and the longest serving US-government-appointed member of the Fulbright New Zealand board. She has served on the councils of both the Wellington Institute of Technology and Whitireia Community Polytechnic, and was appointed to the Health Research Council by Minister of Health Tony Ryall. She is also a former director of the Reserve Bank of New Zealand, and a member of the Institute of Directors and the New Zealand Association of Economists. Suzanne has been awarded both Fulbright and Reserve Bank scholarships, and was one of the 100 women to be awarded a Women's Suffrage medal by the Queen. She is also a Member of the New Zealand Order of Merit and is currently involved with Transparency International.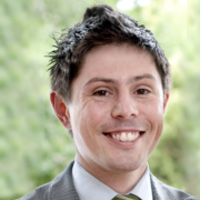 Gareth Hughes
When Gareth Hughes talks about youth issues, he's speaking from recent experience; having only just turned 30, he is Parliament's second youngest MP. However, in 30 years he has achieved a lot, as an activist, father and, since 2010, Green Party MP. Gareth has led a number of environmental and political campaigns, the most famous being the 'Unhappy Meal' campaign against McDonald's use of GE chicken feed. Within a month of this campaign McDonald's stopped using the feed, showing what passionate Kiwis like Gareth are capable of achieving.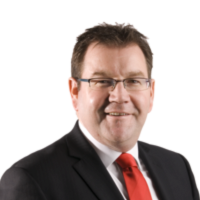 Grant Robertson
Grant Robertson has plenty of first-hand experience of thinking about the big issues affecting New Zealanders. Before becoming the Labour Party candidate and the MP for Wellington Central in 2008, Grant worked as a diplomat at the United Nations in New York. He was responsible for representing New Zealanders' views on the environment, economic development, population, overseas aid, and South Pacific issues.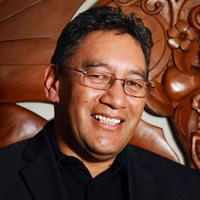 Hone Harawira
Hone Harawira is someone who believes in standing up for what one believes in – a man of 'mana' you could say. In 2011, Hone left the Māori Party and became leader of New Zealand's newest political party, Mana. Hone has had a long involvement in the fight for Māori rights and speaks of his goal being to help Māori people achieve their tino rangatira-tanga.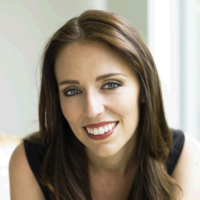 Jacinda Ardern
Jacinda Ardern is not afraid to put her body on the line for a cause – literally. This year she slept rough for a night in the Auckland CBD as part of the LIFEWISE Big Sleepout, which raised over $105,000 to help address inner-city homelessness. Jacinda is a Labour Party List MP and the party spokesperson for youth affairs and employment.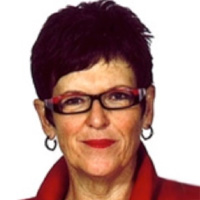 Jenny Shipley
Dame Jenny Shipley was prime minister of New Zealand from 1997 to 1999. During this time she achieved many 'firsts'; not only was she our nation's first female prime minister but in 1999 she also chaired the APEC meeting in New Zealand, the first woman to do so. Although she retired from politics in 2002 and returned to the private sector, she retained her intense interest in the development of leaders both in New Zealand and globally. She is now an independent director of a number of companies in New Zealand and offshore.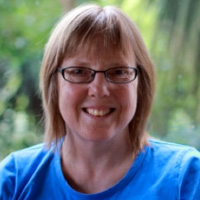 Kay Murray
Kay Murray is co-leader of the Alliance Party, and ranked number one on its party list. For the last 18 years Kay has worked as programmes manager for the Connections Centre, a Dunedin centre that provides activity-based programmes for adults with intellectual and physical disabilities.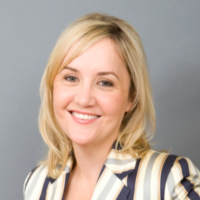 Nikki Kaye
Nikki Kaye ran, biked and kayaked 243 km when she completed the Coast to Coast multisport event in 2008. The same endurance and determination drives her in her work as a young National Party politician. Nikki is the MP for Auckland Central, and regularly engages with youth issues. She is also passionate about the environment and in December 2010 launched a 'Thrash the Trash' campaign aimed at reducing waste and cleaning up Auckland city.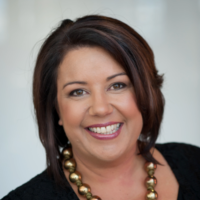 Paula Bennett
No one can accuse Paula Bennett of having had everything handed to her on a silver platter. She believes 'self-belief with a huge dose of hard work can make anything possible'. It is this mantra that has seen Paula go from being a single mum with no formal post-secondary school qualifications to a National Party MP and the Minister for Social Development, Employment and Youth Affairs.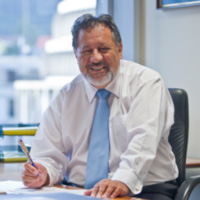 Pita Sharples
Dr Pita Sharples has been described as 'the nation's kaumatua', and it's a fitting title for a man who has dedicated his life and career to Māori. He has been CEO of the Race Relations Office, a Professor of Education, and is now the co-leader of the Māori Party – to name just some of the many notable achievements to Pita's name. He is the incumbent Minister of Māori Affairs and one of the two ministers leading the current constitutional review.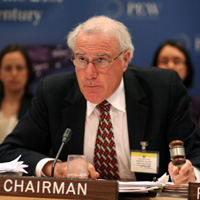 Geoffrey Palmer
Sir Geoffrey Palmer is a past Prime Minister of New Zealand, Member of the Privy Council, past President of the Law Commission, author and noted constitutional scholar.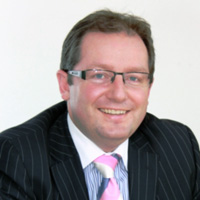 Jamie Ferguson
Jamie Ferguson is a partner at Kahui Legal, and has been in private practice for 20 years in the areas of litigation and public law with a particular focus on issues concerning Māori. He has been involved extensively in court proceedings involving historic and contemporary Māori issues, including fisheries, Treaty claims, land ownership and administration, and resource management. He has also represented a number of iwi in Treaty settlement negotiations with the Crown, including the recent development of co-governance and co-management arrangements for the Waikato River.